Dogs make the best hiking companions. They love walking and having your undivided attention which makes hiking with your dog the perfect activity.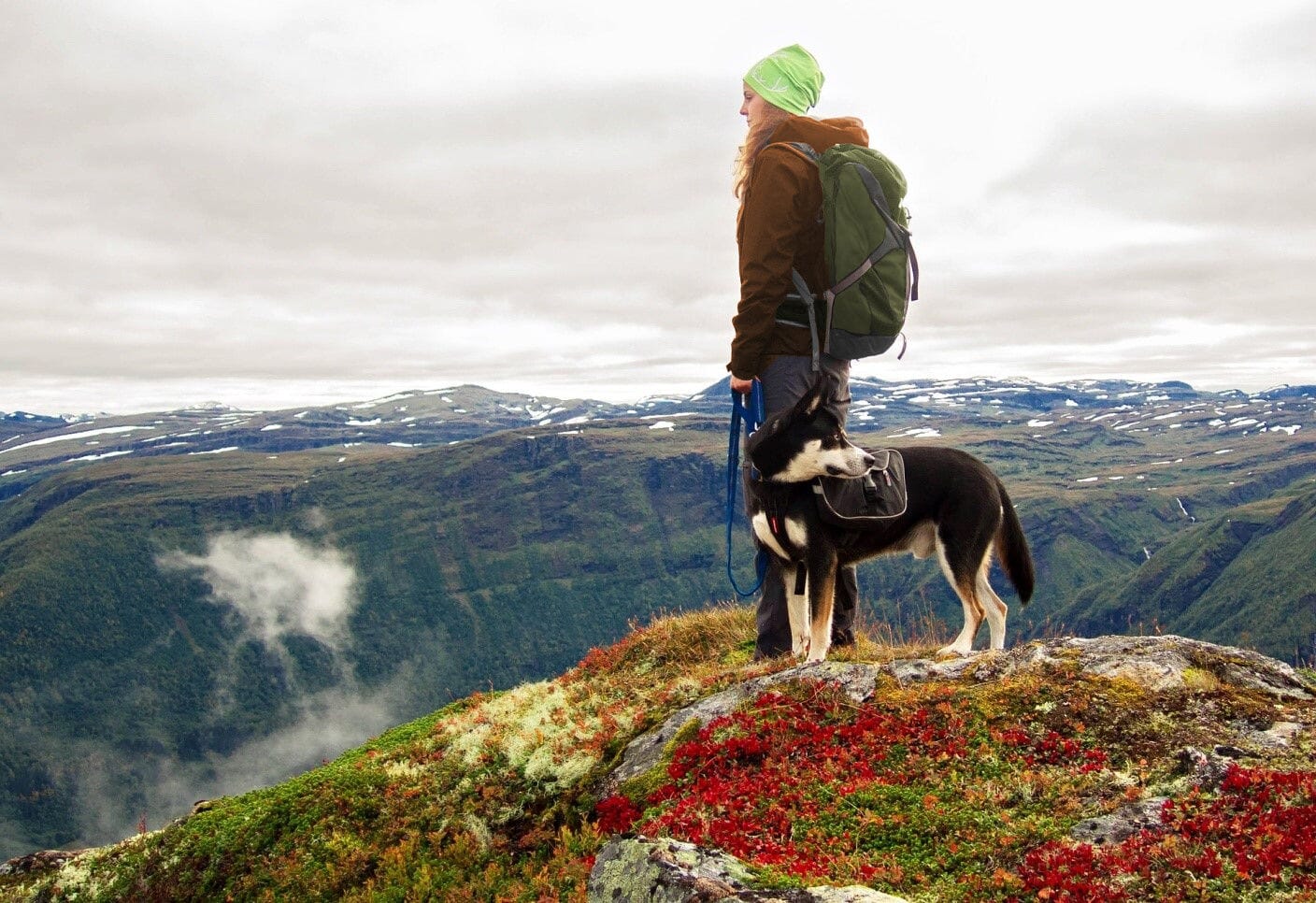 Hiking is the best getaway from the hustle and bustle of your daily life and it's even better when you do it with your fuzzy buddy. You don't have to worry about feeling lonely and you'll still get to enjoy the peace and quiet that comes with being far away from everything else.
Hiking with your dog is different from taking them for a walk in the park. Here is what you need to keep in mind when hiking with your dog.
1) Your dog may need to get in shape
Depending on how much running around your dog does, you may need to get him in shape before you take him hiking. Hiking can be physically exhausting for you and your dog. You may be motivated with the thought of getting closer to your goals but a hike isn't as spiritually fulfilling for a dog as it for you. They don't know just how far you're walking.
Build your dog's strength and stamina by taking him on long walks and playing with him every day to make sure he's getting enough exercise.
2) Familiarize your dog with different terrain
Hiking isn't the same as walking on the freshly cut grass of a park or the smooth surface of a side-walk. Familiarize your dog with different terrains by taking him on off-road paths.
3) Train him for the trail
Expect your dog to run at every strange noise so you need to have him on a leash. If a leash makes him uncomfortable then he's isn't ready for a hike just yet. Put a leash on him and walk with him as much as you can. He needs to be able to follow simple orders such as heel, sit, stay, come, etc.
4) Get the right gear
Your dog requires hiking gear too! You don't want to keep increasing the weight of your backpack, so find your dog a little backpack that you can fasten on him. Just like shoes are an essential part of your hiking gear, you need to purchase trail booties for your dog to protect his feet. Also, keep a dog's first-aid with you just in case there's an accident.
It will be easier for you to travel lightweight when hiking with a dog. They tend to move faster and you're going to need to keep up. At Light Hiking Gear, we offer multi-functional lightweight backpacks that can accommodate heavyweight essentials as well.