Has it ever occurred to you why most people head to the Yellowstone National Park whenever they need a backpacking adventure?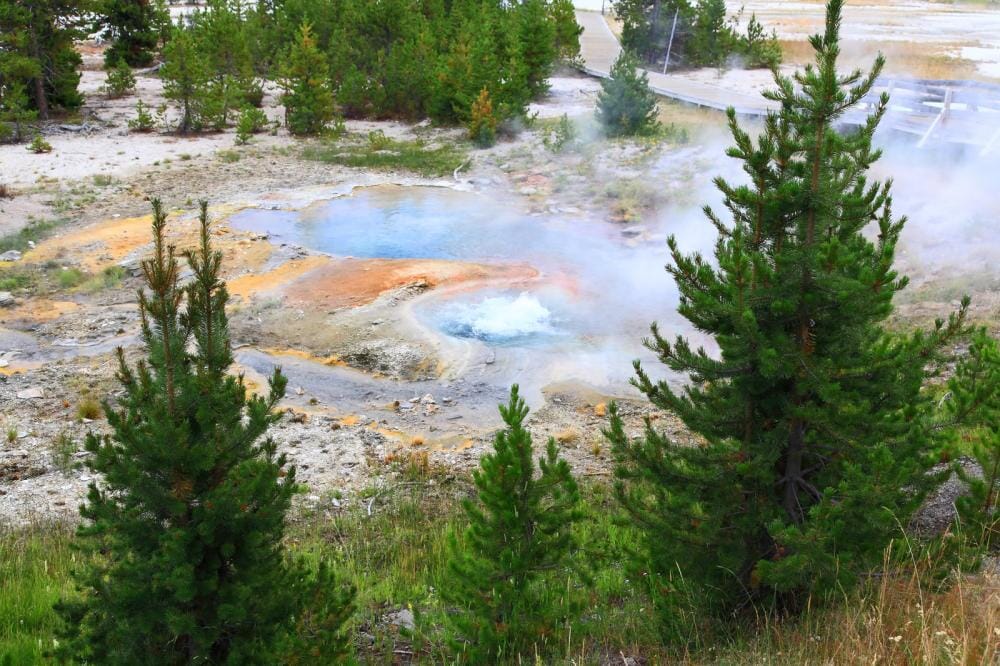 Yellowstone happens to be the oldest national park in America. It is probably the largest too, spread across 2.2 million acres of land. The place is a backpacker's paradise, with elements that create the perfect backcountry experience for anyone who'd care to visit.
With its undisturbed ecosystems, hot springs and natural geysers, it is perhaps one of the very few places in the world that put you in the heart of nature at its best. If you're looking for excuses to plan a backpacking trip to the Yellowstone National Park, we've got you covered!
The Campsites
Yellowstone National Park offers more than 300 backcountry camping sites for backpackers like you. These sites are spread across different regions that act as base camps for different trails and topography. All you need to do is choose a campsite that works best for you and your trekking/hiking needs and book it in advance so you know you have a place to pitch your tents. It helps to have a backup plan too.
P.S. you need a camping permit if you plan to camp in Yellowstone.
The Hiking Trails
These trails are available in abundance. These trails wind through unique landscapes across the diverse topography offered by Yellowstone National Park. Plus, you have the freedom to choose your expertise level when it comes to picking trails you can actually hike through and enjoy without exerting yourself too much. The best trails include Mount Washburn, the Thunderer Cutoff, the Specimen Ridge and the Sky Rim Trails.
There Is Plenty to Explore
Even if you're not much into climbing rocks or trekking uphill, there is still so much that you can do on a backpacking trip to the Yellowstone National Park. Just gaze around the sights and concentrate on the sounds around you. Walk around in the wilderness and try out your photography skills. You can even try bird watching – Yellowstone National Park is home to some of the most spectacular bird species in the world. No matter what your interests are, you can always find something that can keep you occupied when you're there.
The Wildlife
Yellowstone National Park is a place where nature comes alive – in the real sense. It is as close as you can be to the actual wilderness, complete with the animals in the wild – both big and small. We already mentioned the birds, but there are also bears and wolves, elks and bison, otters and fox, and then the rare lynx too. People have reported animal sightings time and again and it is obviously something that has fascinated most visitors to Yellowstone National Park.
If you have already been to the Yellowstone National Park with your backpacks prepped for a fun backpacking trip, you might be familiar with everything we just mentioned. In case you haven't, you need to prep your packs for camping and head there the first chance you get – trust us, you'll love it!