Hiking with heavy gear can be taxing on your neck, shoulders and back. While the growing trend towards lightweight and ultralight backpacking offers some respite from this, there remains a big void in the market when it comes to comfortable load-bearing backpacks that reduce strain.
Aarn "Balance Pack" System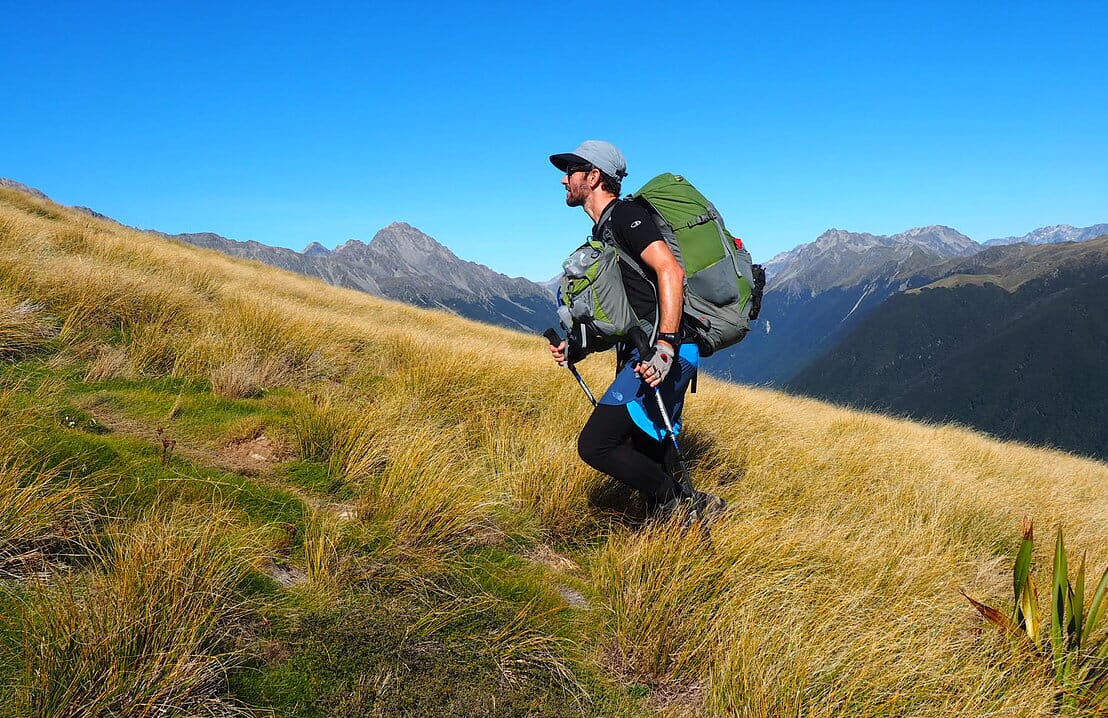 North American-based Light Hiking Gear carries the Aarn brand of hiking backpacks. Aarn has designed an impressive system of comfortable load-bearing backpacks that are so light and well-balanced that hikers can carry more weight than with traditional backpacks without feeling any strain on the neck, shoulders and back. The concept behind it is to mimic human body motions by transferring the overall weight onto the hips and legs instead of onto the back or shoulders.
It's an ingenious design that has revolutionized hiking backpacks and become an international success with countless innovations like load-balancing front bags (called "pockets"), independent stabilizers and custom-fitted waterproof dri-liners.
Why We Love It: Reduced Muscle Strain, More Upright Stance
Aarn's front-balance pockets can be detached and used as a day pack. These asymmetric pockets attach directly to the shoulder harness, so that gear can be transferred out of the main pack and into the front pockets, thereby creating a much more balanced load. A balanced load means the hiker can stand more upright, which significantly reduces both back stress and the energy needed to carry the load. As well, the pockets provide ready access to items that are used frequently throughout the day: water, snacks, camera, rain gear, etc.., without having to remove the pack.
Many of the Aarn pack models feature a system of shoulder and hip belt stabilizer straps called "Flow" that are attached to vertical stays instead of the top of the pack itself, allowing the shoulder harnesses to move independently of the pack for greater agility and responsiveness. This means that when the hiker's torso rotates, only the shoulder straps are being pulled, not the entire pack load. Furthermore, this arrangement enables the bottom end of these stabilizer straps to freely attach to lower-main backpack straps, helping keep the back flat, which also contributes to the wearer standing more upright.
Photographers searching for a lightweight, functional backpack to carry their cameras, tripods and tablet on long shoots or travels will find this to be an ideal option. It features flexible internal storage with velcro-attached dividers so you can customize how you organize its interior according to your preferences.
Aarn hiking backpacks are constructed with water-resistant, synthetic material that wicks away moisture and resists staining, making them ideal for those who often hike and bike in inclement weather. Some Aarn models are also available in ultralightweight and highly-durable Dyneema material.
See all Aarn backpack models, camping gear and accessories at Light Hiking Gear.