When you hike or camp, the number of calories you burn is pretty insane! As the temperature drops, the calories burn faster, which means you have to drink more water and consume more food.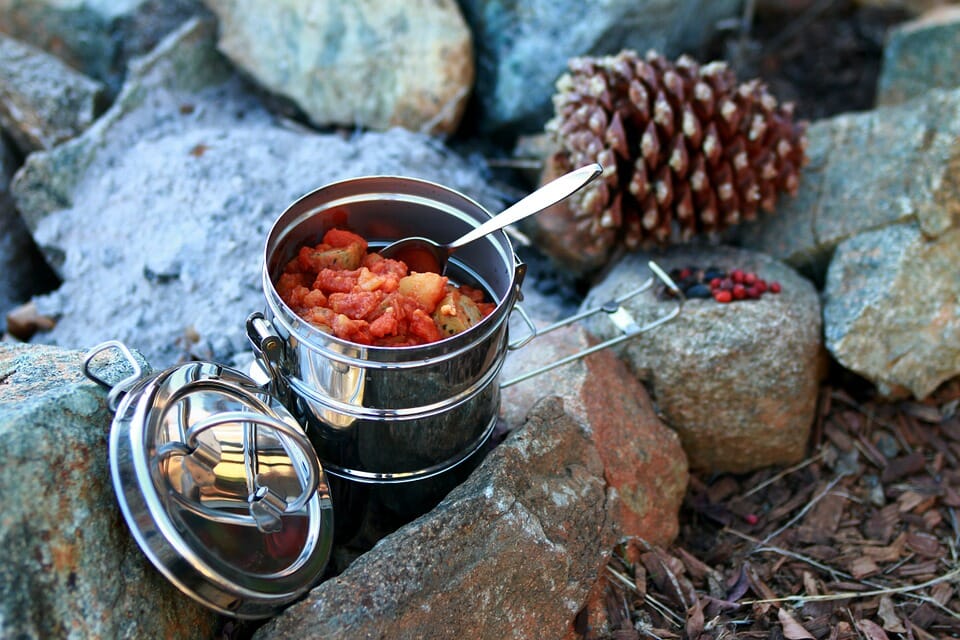 When it comes to campfire cooking, pretty much everything tastes amazing. It's the excitement of living in the wild and making everything from scratch that really gets you going. So, to make your camping meals more delicious, we bring you two dinner recipes and a dessert recipe that are easy to make and taste like gourmet food.
Soba and Soup
Tired of eating Ramen again and again? Why not go for buckwheat soba noodles. These noodles are a more healthful alternative to Ramen and pack a heavy punch. Here's how to make this recipe:
Ingredients
Buckwheat soba noodles: 4 oz.
Freeze-dried mixed vegetables: ½ cup
Jerk or dehydrated ground beef: ½ cup
Dried shiitake mushrooms: ½ cup (diced)
Sriracha: 1 teaspoon
Salt: ½ teaspoon
Soy sauce: 1 tablespoon
Sesame oil: 1 teaspoon
Instructions
Before leaving the house, combine Sriracha, sesame oil and soy sauce in a container
Combine the beef, mushrooms, noodles and vegetables in zip lock bag
At dinner time, empty the zip lock bag into 2 cups of water
Bring the mixture to a boil
Cook until noodles are tender
Add cubes of pre-cooked meat and the sauce from the container
Cook for about two minutes and remove the pot from heat
There you go… your buckwheat soba with beef Sriracha is ready to eat!
Roast Stew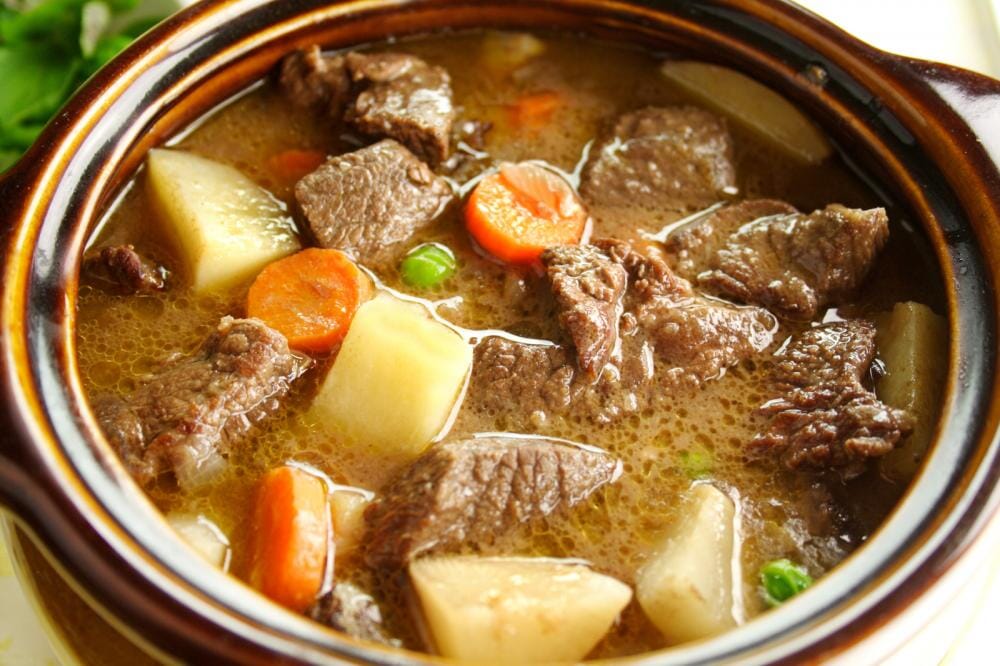 Wondering how beef stew can be cooked at a campsite when it takes hours to cook it at home?Check out this recipe:
Ingredients
Roasted beef: 12 oz. (cut into cubes)
4 carrots (sliced)
2 potatoes (diced)
2 onions (sliced)
Butter: 2 tablespoons
2 garlic cloves (finely minced)
Chicken broth: 2 tablespoons
Salt and pepper
Instructions
In a large aluminum foil sheet, layer the potatoes, roast, carrots, garlic and onions
Season them with pepper and salt, and other herbs of your liking
Place a butter stick on top
Fold the aluminum foil and form a bowl
Pour water in the aluminum bowl
Combine the edges and seal the top
Put this foil pouch over the grill and let it cook for an hour
Pour the stew in a bowl and enjoy.
Cinnamon Roll Sticks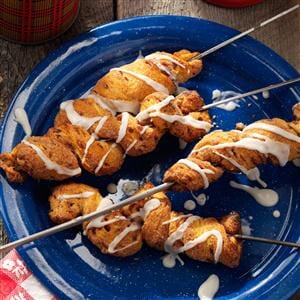 An easy twist to making cinnamon rolls for your after dinner dessert.
Ingredients
Crescent rolls: 1 package
Sugar: ¼ cup
Cinnamon: 1 tablespoon
Melted butter: 2 tablespoons
Wooden skewers
Instructions
Combine sugar and cinnamon in a bowl (leave a teaspoon of sugar in the bowl for the coating)
Wrap the crescent rolls around the skewers
Roll the cinnamon skewers in the powdered sugar and cinnamon mixture
Bake them over the campfire for five minutes
Coating: Combine a pinch of cinnamon, sugar and butter in a bowl. Drizzle this glaze on the cinnamon skewers.
Enjoy with a cup of coffee!
Want a backpack that can carry all these ingredients? Check out Light Hiking Gear and browse their body friendly backpacks to see, which suits you the best.