Winter Hiking: Safety 101
For those of us who love backcountry hiking, the prevailing season has little impact on our plans. We love venturing out into the wild and we'll take it up anytime of the year – come sunshine or snow. The enthusiasm is obviously great, but winters can prove to be a dangerous time for even the best of hikers.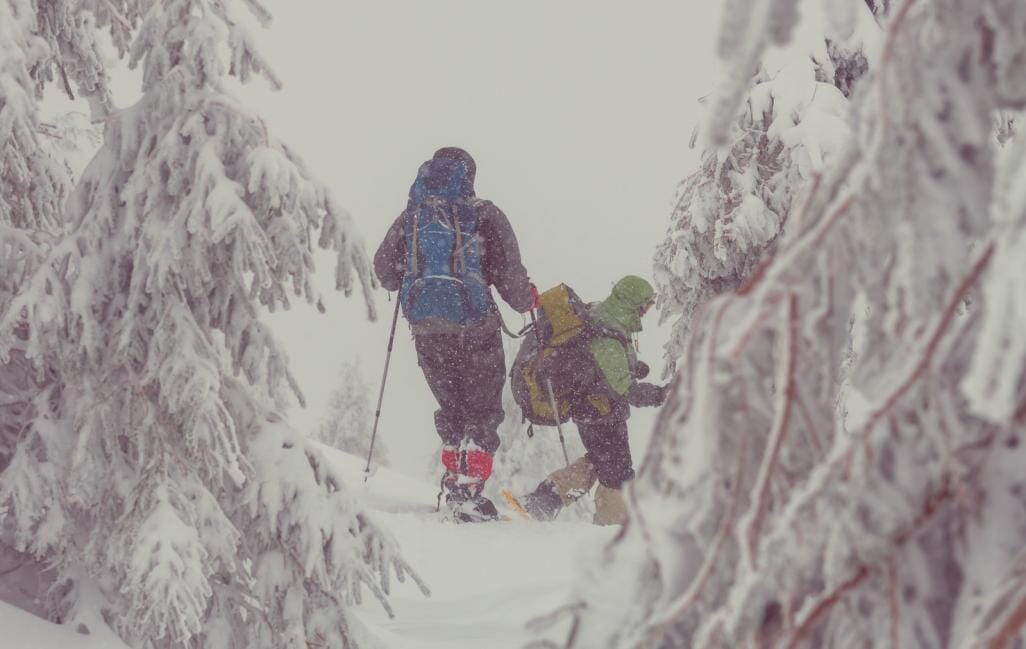 However, you can reduce the risks. We've got a whole bunch of tips for you that will keep you safe when you hit the trails this winter season! Let's begin:
Never hike alone. We understand that hiking for some of you is a time out from everyday life, but for winters, you need someone with you. There are just too many possibilities – all dangerous – to think of. Hence two are always better than one. Go one step ahead and inform someone back home of your itinerary.
The earlier, the better. Be careful about the fact that the sun sets quickly during winters. To make the most of your hiking day, start at the break of dawn and utilize as much daylight as you can. Also, keep your headlamps and flashlights with you – and don't forget extra batteries.
Prepare to go traditional. You can't rely on the GPS alone for directions. Plus, with the deep snow obscuring trail markers, you need to know how to use your compass and topographical maps for better navigation.
Eat frequently and stay hydrated. Hypothermia tends to speed up dehydration. So, you need water. Also, pack plenty of food in your bodypacks. If you don't already know, backpacking in winters can burn almost 600 calories per hour – that makes your daily calorie requirement stand at 4000 to 5000 calories everyday!
Beware of avalanches. We know winter hiking is all about the thrill and experiencing that adrenaline rush of achieving something remarkable, but you're better off staying away from avalanche zones. Learn the avalanche dynamics and beware of the snow movement in your surroundings. Most of all, if you ever come across one, don't stand and film it – RUN!
Get the right hiking gear. If you're thinking, you can make do with post-holing, good for you. But we don't recommend it. It makes the trail difficult and unpleasant for the hiker behind you. Instead, we suggest you invest in a pair of good snowshoes or skis!
Always dress in layers. This helps you regulate your body temperature better and minimize perspiration. You can simply add a layer or take one off to suit your body conditions better.
Amateurs, stick to familiar trails. Even if you keep hiking all the time during summers, hiking in winter takes a higher level of stamina and expertise to hike even the familiar trails. However, trekking a familiar trail does give you a slight advantage over the weather conditions and your surroundings.
That's about it. We'd love it if you have useful winter hiking tips that you can share with us here. We'll be back with another post soon – till then, happy backpacking!