Hiking is one of the best and cheapest ways to explore a foreign country and if you're someone who has been on such adventures abroad, you know that each hiking trail leaves its imprint on you.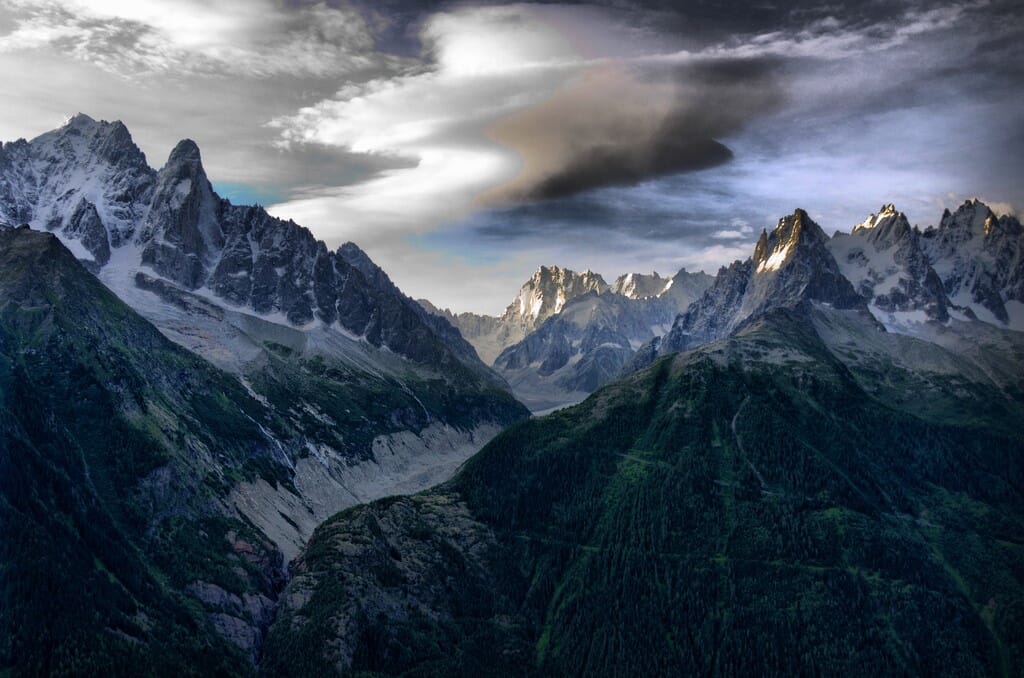 Take a look at these breathtaking hikes across the world:
1) Tour de Mont Blanc
Tour de Mont Blanc is an accomplishment of its own because it takes you through three different countries: France, Italy and Switzerland.
During the hike, you'll walk through some of Europe's most majestic mountains and glistening glaciers. You can choose to go slow and complete the hike over 10 days or you can go fast and finish it in 3 days.
We suggest you take things slow and really soak up the beauty of this magical hiking trail. To truly enjoy the scenery of each country, go in the summer when everything isn't covered in snow.
2) Pacific Crest Trail in California, Oregon and Washington
The Pacific Crest trail begins in the hot Mojave Desert of California and then makes its way into the green mountains of British Columbia. In between both extremes, you'll pass Forester Pass between Sequoia and Kings Canyon National Parks.
3) Everest Base Camp in Trek in Nepal
If you want to be blown away by the power of nature, then the feeling of coming face to face with Everest or Chomolungma cannot be matched by anything else. Other than the immensity of the mountains in the area, you'll love the culture and simplicity of the local villages and bazaars.
4) Overland Track in Tasmania, Australia
The land down under is beautiful. Australia is home to gorgeous beaches, luscious rainforests and wilderness. On the trail, you'll experience untapped terrain, mountains, lakes, eucalyptus groves; not to mention Australia's diverse wildlife.
5) Dosewallips to lake Quinault in Olympic Natural Park
Washington's Olympic Peninsula is adorned with glacier-capped mountains and wonderful rainforests. The weather is intense and wet, so it will require some extra effort, but if you're looking for a true adventure then this is trail for you.
No matter what the weather is like, you will require high-quality hiking gear to master any of these epic trails. We recommend you keep it lightweight and balanced front and back to fully immerse yourself in the sheer beauty.
Check out our super functional lightweight, balanced backpacks designed to maximize comfort and agility. Take advantage of our selection guide to help you find the ideal backpack for your needs.