Would you wear a Tuxedo to the beach? PJs to a meeting? Or a dress pant to a music festival?
Why not think the same way when it comes to hiking? Wearing the wrong size or the wrong type of clothing could quickly turn a seemingly pleasant hike into an uncomfortable experience.
Wearing the Right Clothes for the Right Activity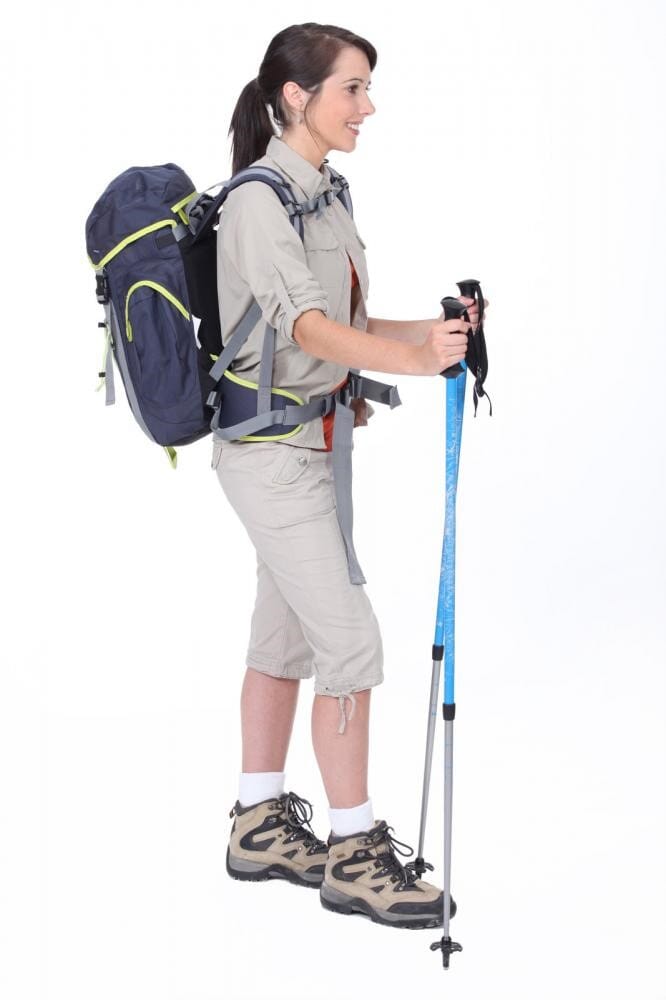 Blue jeans are great. They make any top look good especially if the fit is according to your size. A pair of good quality jeans lasts years, working well when you are on the go during a weekend.
Yet, you cannot wear jeans everywhere! Rugged and durable they might be, wearing blue jeans for outdoor activities like hiking comes with a caution tag!
Material-wise, a pair of blue jeans is heavy, which equals too hot when worn during a strenuous outdoor activity. Your favorite pair of jeans can even become useless when wet!
So, what should hikers wear when outdoors on an exciting hike? Luckily, you can leave your blue jeans back at home as there is a better option available.
Hiking Pants – Finding the Best Pair
The best hiking pants are lightweight and durable. These pants are specifically designed to be worn when hiking or backpacking and are usually water-resistant. You will be most comfortable wearing a good pair of hiking pants but only if they are well-fitting trousers.
Most Important Rule For Buying Hiking Pants Is…
Are the legs of the garment pooling around your ankles? The seat sags in an annoying manner? Both happen with the same pair of pants? Put it back on the rack at once!
Consider comfort and freedom of movement when trying on different hiking pants. How to test if they fit you properly like a glove?
Sit Down – Do you feel the pants are tight across the seat, even if a little bit? Ditch the pair at once. You should try a larger size.
Also:
Bend and flex your knees
Squat down
Finally, duplicate all motions that you will make on the hike. For example, duplicate movements of scrambling by bringing knees up toward your chest. You can also step up and down on a bench a few times.
This will let you know whether the pants are restricting movements or not. Now this is solved, do you need help with choosing the best daypack for hiking? Light Hiking Gear offers quite an extensive collection!