Want to know how you can make your camp the ultimate comfortable retreat after a day hike? These tips will help you camp like a champ!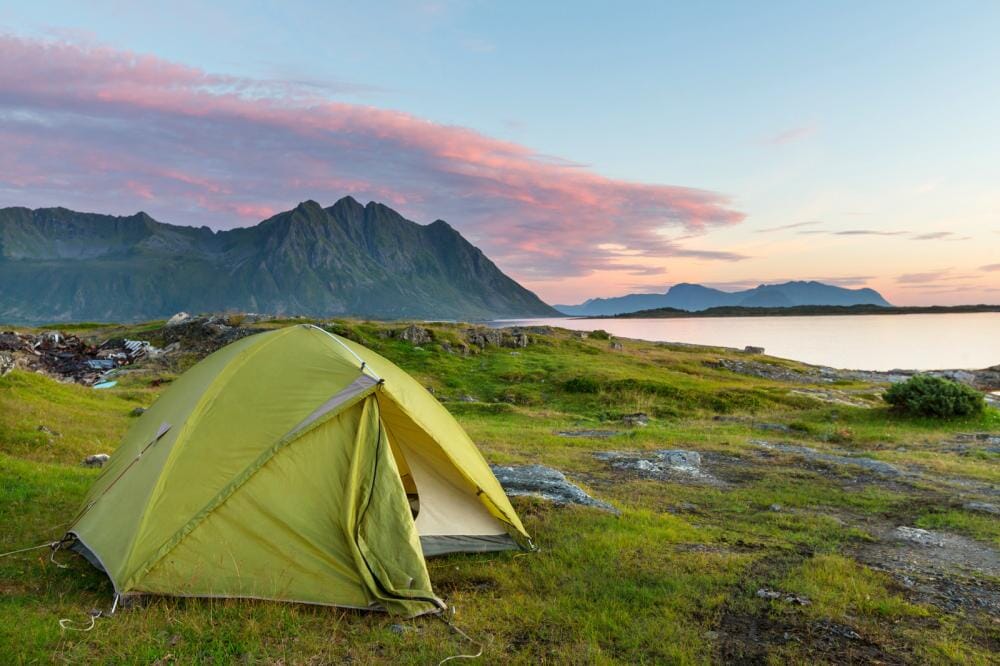 When you return back from a day-long challenging hike, all you want is a comfortable spot to crash for the night before you take on the adventures for the next day. Most backpackers would say camping and comfort don't go together – adventure demands sacrifice of the modern day luxuries that we're accustomed to.
It's true, but not entirely.
Trust us, you can have great comfort even in the spectacular outdoors as long as you know how to camp like a champ. While there are several essentials for proper camping – this post will focus on how you can create a comfortable safe haven anywhere you choose to camp.
So, how do you make your camp comfortable? Let's find out
Selecting the Campsite
It pays to research ahead for good campsites in the area you're heading to. Remember, the site serves as your base camp for all the day hikes you've planned, so you want it strategically located at an ideal distance. In addition to that, look out for the following factors:
Don't camp near dead trees. The debris and fallen limbs can be effective indicators of dead trees in the surrounding.

Dead trees can ruin your camping experience, but healthier ones can provide you good shade and protection from rain!

Try and reserve your campsite beforehand. This will save you last minute troubles.

Upwind sites will ensure you don't breathe in the smoke from your camp neighbor's fire. Also, to avoid the early morning sun disrupting your sleep, look for a spot where you're adequately sheltered.
Know Your Camping Needs
Comfort is not tantamount to bigger tents. And one tent size definitely doesn't fit all. Know the tent size that is best for your needs – going overboard only means more hassle.

When you talk about greater flexibility and convenience, easy-to-carry, smaller tents are obviously more popular. You can simply pack them along with the other camping gear in your lightweight backpacks for the ultimate backcountry experience.

In case you're looking for additional camp storage, the vestibule in double door tents will give you that.

A camp hammock is ideal if you like backpacking light. It's perfect for solo backpackers out for adventure.
It's all about making smart choices, even when it comes to choosing your packs for hiking. Shop here!
Sorting Out the Sleep Comfort
Traditionally, the good old sleeping bag is your best option. Pick one that is big enough for you and suitable for your camping conditions. They're much easier to pack in your backpacks.

Need more comfort? Go for the inflatable mattresses instead of the sleeping bags.

If you prefer sleeping on an elevated surface, you could think of the camp cots paired with sleeping pads. Great comfort – but you'll need a bigger tent for that, plus a body friendly backpack with more space!

Then, you always have the option of hammock camping!
Cozy-ing It Up
We've already covered the basics of comfort. The only thing that remains is to add those final finishing touches to your camp that make it more "homely"
An area rug – one that you were thinking of discarding – can make your tent look and feel comfier.

Use battery operated string lights wrapped around the tent poles for light and of course, the whimsical ambience that makes your adventure come to life!
Try out these tips on your next camping trip and let us know how they worked out for you. Are there any camping hacks that help you transform your camp into a safe haven? Let us know about them!