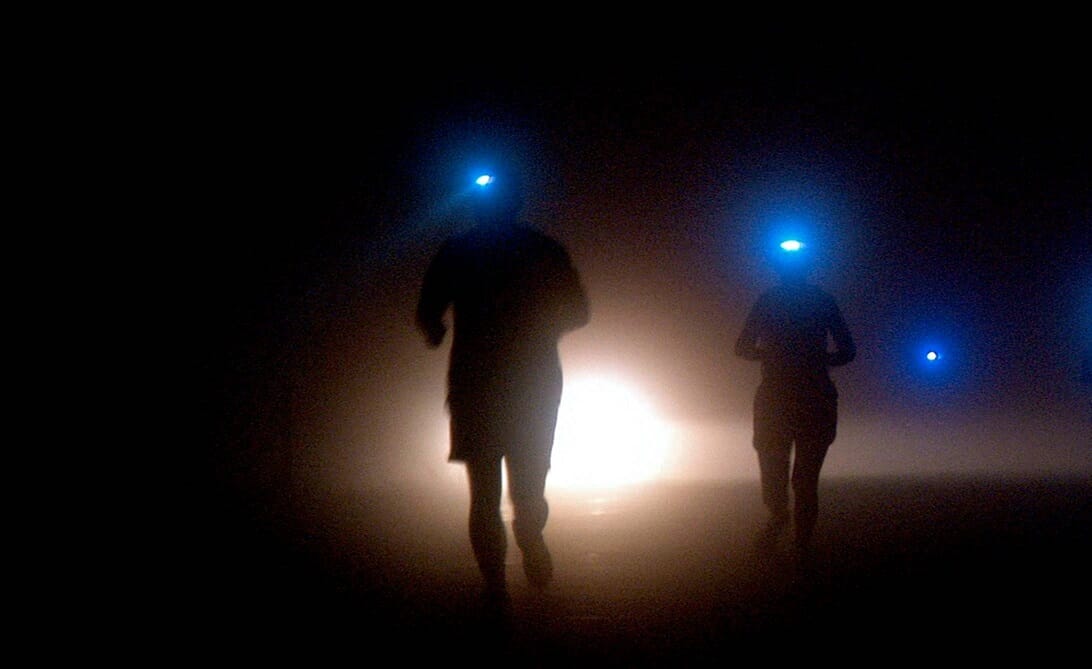 The quiet landscape of night presents a peaceful opportunity and a beautiful picture that you want to be a part of. That said… the niggling feeling at the back of your neck and those unfamiliar sounds can be anxiety-inducing. Running at night can be quite cathartic but you need to take a few precautions to prevent yourself from tripping on the trail.
Following are some tips to help you run freely and safely at night:
Flashlights vs. Headlamps
The most important accessory you should have when camping or running on a trail is light. If you are camped in an area where the moon light falls directly, then you are lucky, but the morning will come blazing and destroy your deep sleep. It's really up to you whether you can handle the morning sunlight or not.
The two most important types of lights that you need to pack with your camping gear are a flashlight and a headlamp.
It might seem a little redundant to carry two lights, but they will cast beams in different angles and help with your perception. Keep the flash light aimed in the front and use the headlight to shed light in wider directions. In addition, , two lights mean more backup when one light runs out of battery.
Headlamps
A headlamp allows you to focus on the trail while you are running. When buying a headlamp, look for the following features:
Minimum output: 200 lumens
Fits on your head comfortably
Has minimal bounce
Adjustable beam: Wide flood beam for a clear peripheral vision and spot beam for seeing far into the distance
Multiple brightness levels
Flashlights
Some runners believe that light from a flashlight helps them see better, as they have better control over the motion. This is because they don't have to whip their heads around every time they hear a noise. When buying a flashlight, look for the following features:
Minimum output: 200 lumens
Fits on your hand comfortably (good grip with no sweat)
Must have a strap, so that you can attach the light on your hand
Precautions to Take When Running at Night
Know Your Route: If you are camping at a site which you have never visited before, plan your route ahead before setting out for a run. Don't forget to take your compass with you.
Slow Down: If you feel like the terrain keeps getting a little rocky as you proceed further into the woods, then slow down. Check out the lay of the land with the help of your flashlight and then proceed.
Be Seen: Always wear something bright on your clothes, so that if you cross a road during your run, the oncoming traffic can see you.
Bring a Cellphone: Always strap a cellphone to your arm with an arm band. This will prevent the cellphone from falling out of your pocket. Plus, this ensures getting help in the event of an accident. Keep these tips in mind when going for a midnight run on your next camping trip. As backup, carry a small backpack containing some snacks and a water bottle.
If you are looking for backpacks that can hold all your camping gear, then head on over to Light Hiking Gear. The website offers lightweight backpacks that can be carried when running, trekking or hiking.