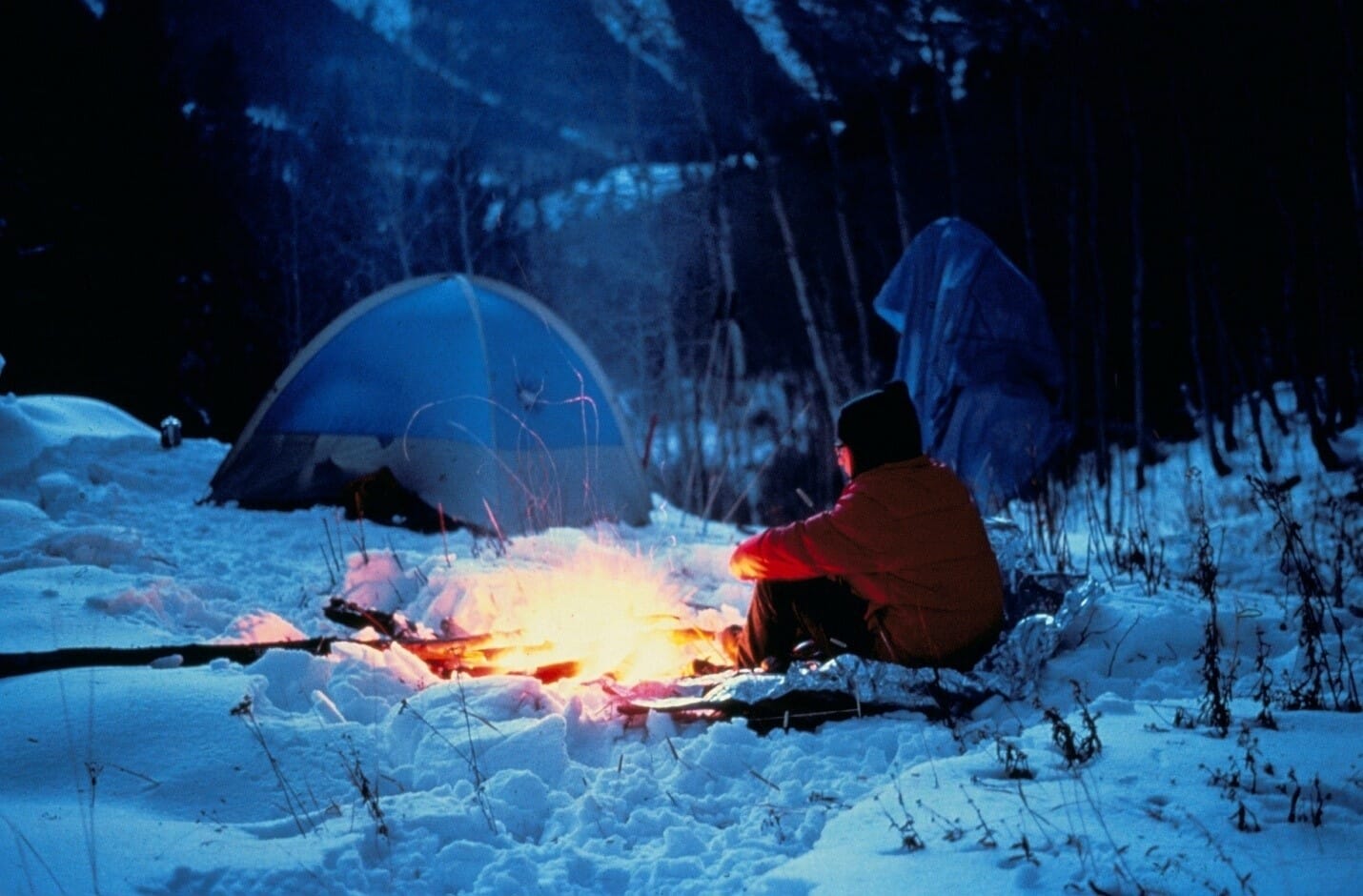 Who doesn't love snow! Snow ball fights, making snow angels on the ground, and building a snowman. These are all activities that bring out the child in us. The pristine wonderland of winter is like a blanket of happiness that is best enjoyed while camping. With the right camping gear and a little preparation, you will have a Winter Wonderland experience you'll never forget.
Summer camping is quite different from winter camping. There's something so peaceful about sitting around your campfire in winter, sipping a hot cup of soup, while talking about ghost stories. However, camping in winter can be perilous because the cold can lead to frostbite or hypothermia.
Here are a few tips to keep you warm and safe during your winter camping:
There's No Such Thing as Too many Clothes
You need to make sure that the clothing layers you choose are breathable, dry quickly, water and moisture proof, and have thick insulation. For the base layer, that is your undergarments, avoid cotton and go with merino wool instead. Usually, two base layers are worn before putting on the middle layer.
Keep in mind that the middle layer is important for body heat Choose micro fleece or expedition-weight fleece. The middle layer includes a pant, a shirt, a jacket and a down jacket.
The outer layer must be windproof and waterproof. Go for fabrics such as REI Elements, eVent or Gore-Tex. These fabrics are more affordable than polyurethane-coated fabrics.
Take a Sled Along With You
No matter how lightweight your backpack is, at one point, you will get tired. By pulling a lightweight plastic sled, you will not only be able to carry more gear, but you will also be able to rest without lowering your body temperature as a result of coming in contact with ground snow.
Invest in a Good Sleeping Bag Liner
It isn't practical to carry a blanket with you on your camping trip. Here's a better way to keep yourself warm: A sleeping bag liner is extremely lightweight and is a great investment. It adds around 15°F of warmth, minimizes sleeping bag wear, and keeps your bag cleaner. .
Prepare a Route Finder Bag
If you are not skilled at map-reading, then you should invest in a couple of gadgets that will help you while hiking or trekking. These include a GPS, a compass and an altimeter. Mark your path on the map and GPS before setting out, so that you don't get lost on the trail. Remember, however, that a GPS can lose its charge, so don't rely on it as your sole source of navigation.
No Matter What, Do Keep an Ice Axe in Your Backpack
Even if you are not planning to climb, an ice axe hack comes quite in handy when setting up the tent. It also allows you to clear the area and create dry space for the camp fire.
Ready to brave the cold? Use these tips on your next camping trip to remain warm throughout the trip. The key to enjoying a successful expedition is to make sure that you have planned everything to the last detail.
Looking for body friendly backpacks that will keep you going during your hike? Head on over to Light Hiking Gear and browse through their category of lightweight backpacks and accessories that are specifically made to make your trip more comfortable. The backpacks are designed in such a way that they keep you naturally balanced and protect your belongings from rain.