Guide For The Beginning Hiker: 5 Common Mistakes Of Day Hiking and How to Avoid Them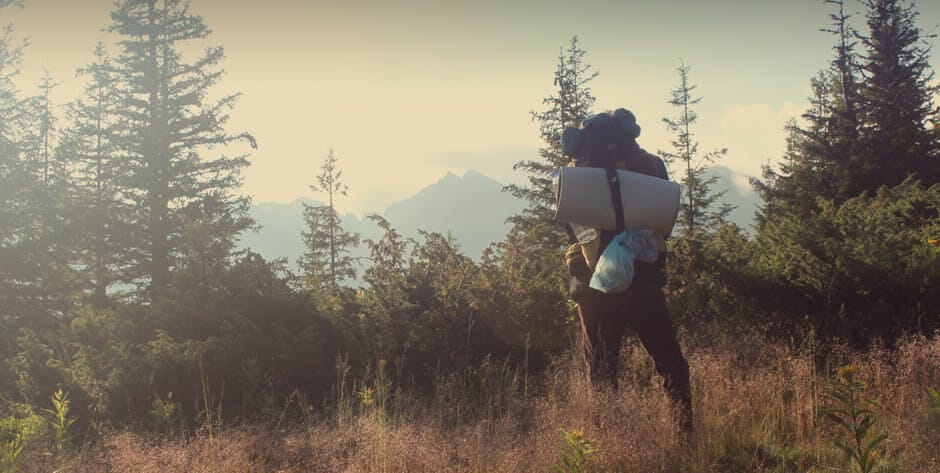 Are you new to the world of hiking? It's going to take you some time and experience to wade through the technicalities, but it's an adventure that's worth the effort!
Hiking can be challenging, so it's essential to make it as easy on yourself as possible. As a beginner, you may find yourself making many mistakes, so we're here to give you a heads up about some very common ones any newbie might make!
Over-Packing and Under-Packing
When you are planning to go hiking, it's important to know the essential items you need to pack. Things like map, compass, water, food items, and a first-aid kit are crucial to ensure that your trip goes smoothly.
However, you need to take measures to ensure you don't over-pack—do you really need those extra snacks or that kindle? Carrying too much with you is only going to slow you down, and make it difficult to keep up the pace.
On the other hand, packing too little is also not the right way to go. Sure, it's recommended to keep your hiking backpack lightweight, but missing out on a crucial item may ruin the entire experience for you. Did the weather forecast say it might rain and you decided that you could do without any rain cover? It might put you in a tough spot you don't know how to get out of!
Doing It Solo
Everyone likes a little solitude, and there's truly nothing like being one with nature, all on your own. However, as a beginner, it's a good idea to take along someone more experienced than you.
Doing a solo trip when you're a newbie puts you at risk. Having someone with you means you can stay safe, and also pick up some useful tips from them at the same time.
If you are indeed determined to do it alone, let someone know about your hiking trip, as well as the route that you'll be taking.
Breaking In New Hiking Shoes
Hiking is all about the feet, and these feet need to be encased in the right kind of footwear. However, the right shoes also need some breaking in.
If you set out on a trip with brand new shoes on, you're going to regret it. You'll be in for a world of blisters and pain, and your hiking adventure won't be very pleasant in the end.
You need to break in your hiking boots weeks in advance. Wear them about on usual daily tasks in order to help them conform to your feet and become more comfortable.
Starting Late
A safe and successful hiking trip involves getting off the trail by the time the afternoon heat rolls in.
Getting a late start not only means walking in the sweltering heat of the afternoon sun, but also the risk of stumbling around trying to make your way back in the dark. As a beginner, you're really going to want to avoid that!
The Wrong Backpack
Every hiking enthusiast should know the importance of the right backpack. It needs to be the right size and the right fit, according to the needs of the trip and the measurements of the individual respectively.
If you're looking for the best hiking daypack to carry all your essentials, then Light Hiking Gear, LLC can be of assistance! They provide a range of hiking backpacks as well as related accessories. Visit their website to take a look!